In this short tutorial you will learn what the wh command is in CS GO. The command works in cheat mode (sv_cheats 1) on a bot server or a community server when we play, for example, with friends.
Wallhack command CS GO
To turn on a legal wallhack in CS: GO, just enter the console and enter two simple commands:
sv_cheats 1 – Launches the ability to use commands that facilitate the game
r_drawothermodels 2 – Runs legal WH on CS: GO bots.
How to turn off Wallhack?
It is also very simple, just change the end of the last command to 1:
r_drawothermodels 1 – Disables legal Wallhack on CSGO with bots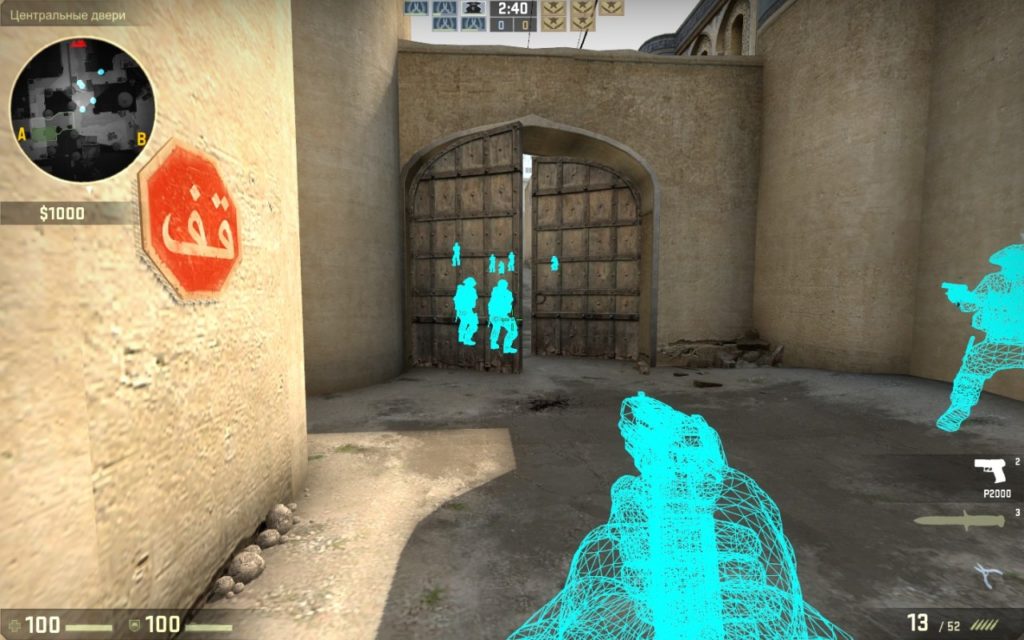 Can I get a VAC ban for it?
Absolutely not! The wh command cannot be used in tournament matches on Valve's servers, so it is not possible to get a ban. You also do not interfere with the game files, which makes the wh command 100% safe and you cannot be banned for using it.
How to enable console in CSGO?
To turn on the console, you must first unlock it in the game settings. Just change this option to yes. The console is launched with the tilde button (~) located in the upper left corner of the keyboard under the ESC button and above the TAB.