What are skins in Counter Strike?
Skins in Counter Strike were introduced with the release of CS:GO, the current version of the game. They brought an amazing innovation to the game. Previously, players had never had access to weapon skins in any version of CS. Skins drop from crates that can be opened using keys that can be purchased directly in the game from the manufacturer. The growing popularity and interest of people previously not associated with the "shooter" meant that the new Valve production was reaching new records of players, and therefore the demand for skins was constantly increasing.
Skins are still very popular among players. The situation on the market has developed to such an extent that some particular skins have become investments through their uniqueness. Their value reaches astronomical values.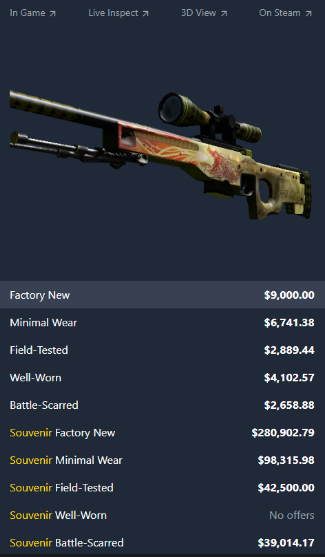 Where to get the skins from?
There are many ways to get nice skins without spending money, but it is very difficult. The only fully free way is to sell what we get every week for reaching the next level. The values of the items that drop for us are rarely worth more than a few cents, but with a lot of luck we may get something more expensive that we can exchange or sell on the Steam market and buy something that interests us.
However, the method described above is very laborious. A much easier but financially demanding way is to buy skins directly on Steam. However, this is not very profitable due to high commissions and unfavorable prices.
The best way to buy skins
In our opinion, the best way to buy skins is to use online stores set up by private individuals, not by Valve/Steam. You can find many such sites on the internet. Which of them is the most advantageous?
After reviewing many websites selling skins, I decided to recommend the csgopaka.com website.
In choosing the site, I paid attention to a few factors. The first thing I noticed was the length of operation. The site has been operating since 2016, with a small break – it recently returned to the market, before the break it was very popular.
The site is really transparent and easy to use. It has a very intuitive interface, it is not complicated to use. Transactions are very fast and trouble-free.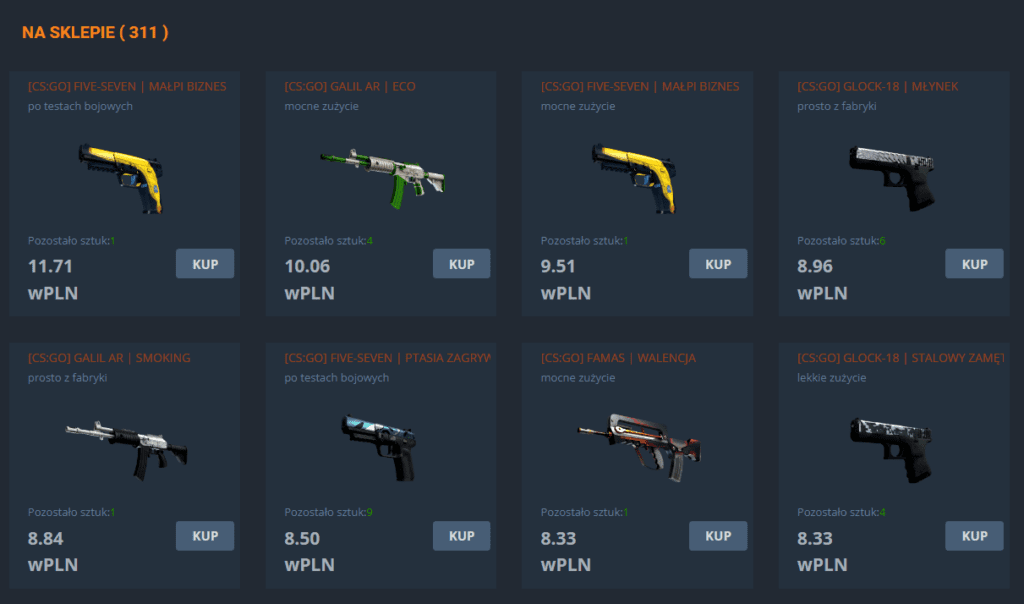 The site is owned by a Polish owner. This means that in the event of any problems, you can easily connect to the support team via the website chat. The support works 24/7 and responds efficiently.
The site regularly provides new skins for purchase for users.
All popular payment methods, including PSC, G2apay, BLIK transfer, SMS On csgopaka we can also buy coins for popular roulettes.